Hand-held and reading magnifiers
classic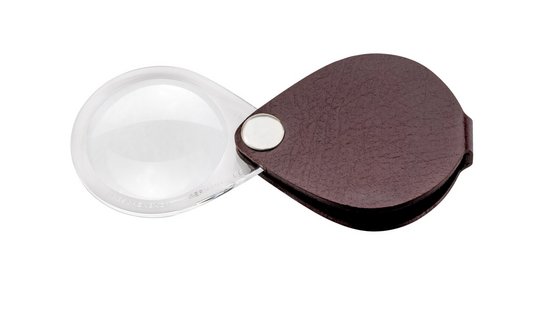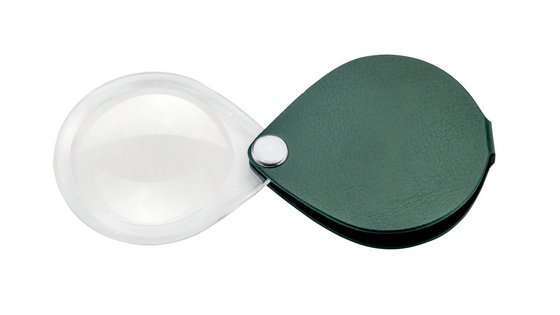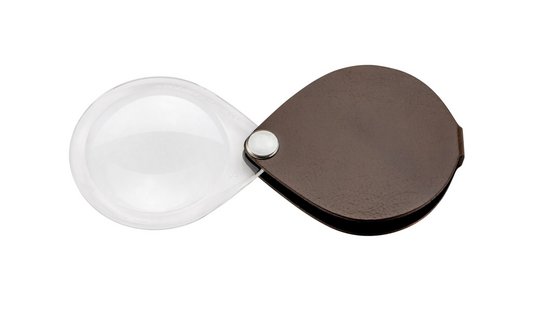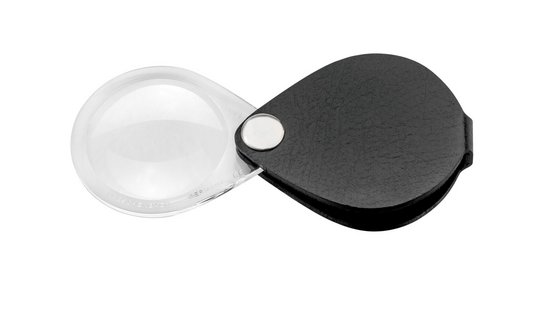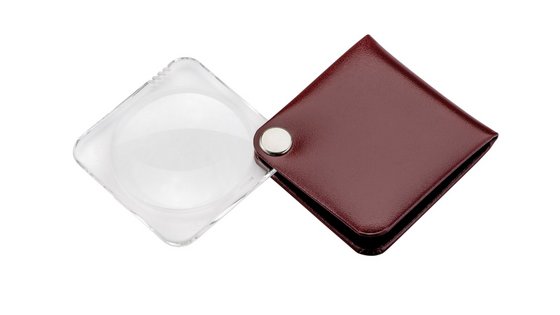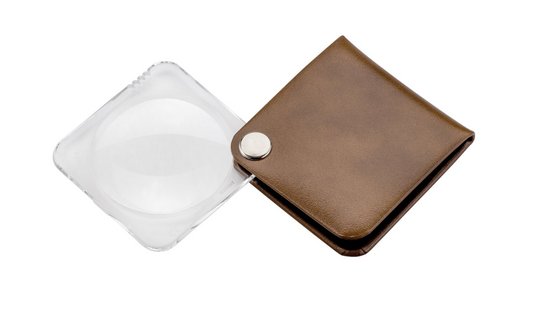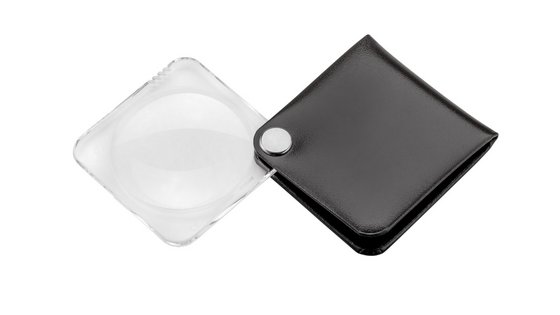 Product Benefits
Small, handy and compact.
Fits easily into any handbag or trouser pocket.
Leather case protects the lens from being scratched.
Available in many different colours and sizes.
Product Properties
Folding magnifier in timeless, classic design.
Biconvex PXM® lightweight lens, duplex coated with extra hard-coating for an
aberration-free image with edge-to-edge sharpness.
Technical data
| | |
| --- | --- |
| Lens geometry | biconvex |
| Lens material | PXM® |
Variants
Name
product code
Lens Size
Dioptre
Magnification
Colour
Material
classic Ø30 burgundy red
1740130
Ø 30 mm
24 dpt
6 x
Burgunderrot
leather
classic Ø50 burgundy red
1740150
Ø 50 mm
10 dpt
3,5x (Handelsvergrößerung)
Burgunderrot
leather
classic Ø60 burgundy red
1740160
Ø 60 mm
10 dpt
3,5x (Handelsvergrößerung)
Burgunderrot
leather
classic Ø50 pine green
1740250
Ø 50 mm
10 dpt
3,5x (Handelsvergrößerung)
Piniengrün
leather
classic Ø60 pine green
1740260
Ø 60 mm
10 dpt
3,5x (Handelsvergrößerung)
Piniengrün
leather
classic Ø50 nutria brown
1740450
Ø 50 mm
10 dpt
3,5x (Handelsvergrößerung)
Nutriabraun
leather
classic Ø60 nutria brown
1740460
Ø 60 mm
10 dpt
3,5x (Handelsvergrößerung)
Nutriabraun
leather
classic Ø30 black
1740530
Ø 30 mm
24 dpt
6 x
Schwarz
leather
classic Ø50 black
1740550
Ø 50 mm
10 dpt
3,5x (Handelsvergrößerung)
Schwarz
leather
classic Ø60 black
1740560
Ø 60 mm
10 dpt
3,5x (Handelsvergrößerung)
Schwarz
leather
classic Ø50 crimson
1752150
Ø 50 mm
10 dpt
3,5x (Handelsvergrößerung)
Karminrot
leather
classic Ø60 crimson
1752160
Ø 60 mm
10 dpt
3,5x (Handelsvergrößerung)
Karminrot
leather
classic Ø50 royal black
1752550
Ø 50 mm
10 dpt
3,5x (Handelsvergrößerung)
Royalschwarz
leather
classic Ø60 royal black
1752560
Ø 60 mm
10 dpt
3,5x (Handelsvergrößerung)
Royalschwarz
leather
classic Ø50 bronzite brown
1752850
Ø 50 mm
10 dpt
3,5x (Handelsvergrößerung)
Bronzitbraun
leather
classic Ø60 bronzite brown
1752860
Ø 60 mm
10 dpt
3,5x (Handelsvergrößerung)
Bronzitbraun
leather