Headband and clip-on magnifiers
laboCOMFORT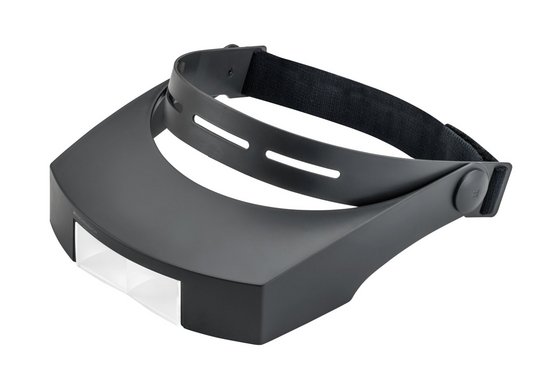 Product Benefits
laboCOMFORT leaves both hands free for working.
Comfortable working distance even with a high level of magnification.
Ideal not just for work tasks but also for leisure and craft activities.
Product Properties
Lenses easily interchangeable.
Planoconvex PXM® lightweight lens for a distortion-free image with edge-to-edge sharpness.
Lens clamp made from glass fibre reinforced plastic.
When not in use the shield can be simply lifted up out of the way.
Headband has an adjustable strap for individual height adjustment.
The headband magnifier can also be used by spectacle wearers.
Dark grey, enclosed plastic shield against diffused light and with an integrated lens bracket.
The headband magnifier can only be used with binocular lenses.
Product Accessories
Lenses, available separately

These lenses are also available separately under the following item numbers:
| | | | |
| --- | --- | --- | --- |
| Item | Lens | Magnification | Working dist. approx. |
| 16455 | binocular | 1.7 x 2.5 dpt | 400 mm |
| 16451 | binocular | 2.0 x 2.5 dpt | 250 mm* |
| 16452 | binocular | 2.5 x 5.0 dpt | 180 mm |
| 16453 | binocular | 3.0 x 7.75 dpt | 130 mm |
| 16454 | monocular | 4.0 x 16 dpt | 55 mm |
| 16457 | monocular | 7.0 x 28 dpt | 32 mm |
Materials
Variants
Accessories
Accessories
Art. Nr. 16042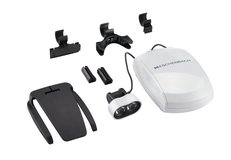 headlight LED