Accessories
Reading Stand
Art. Nr. 1605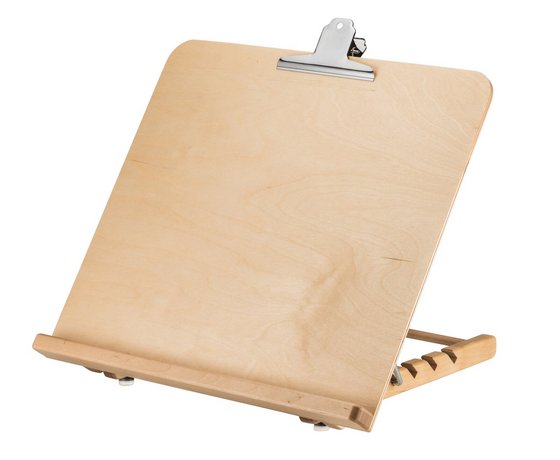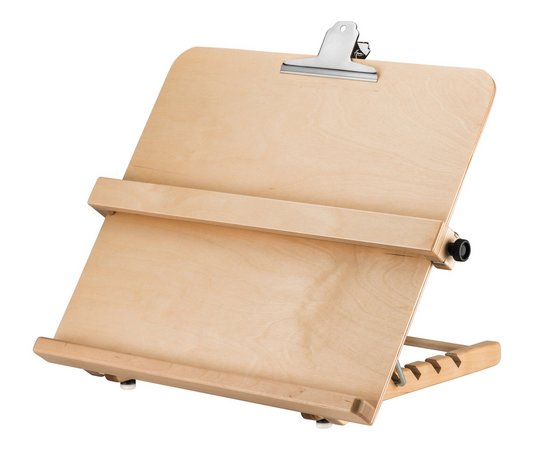 Product Properties
The reading stand encourages an upright, orthopaedically correct posture and therefore prevents back pain.
When the reading stand is used in conjunction with a magnifying vision aid (e.g. system varioPLUS), an optimum angle of view and a uniform distance to the reading material are always achieved, as well as bright illumination of the field of view.
Guarantees stability and a tremble-free image.
Supporting surface area: 40 x 35 cm.
Material: maple wood.
5 different angles of adjustment.
Edge stopper prevents slipping.
Supplied with clamp attachment for large papers.