Electronic vision aids
mobilux® DIGITAL Touch HD
Art. Nr. 16511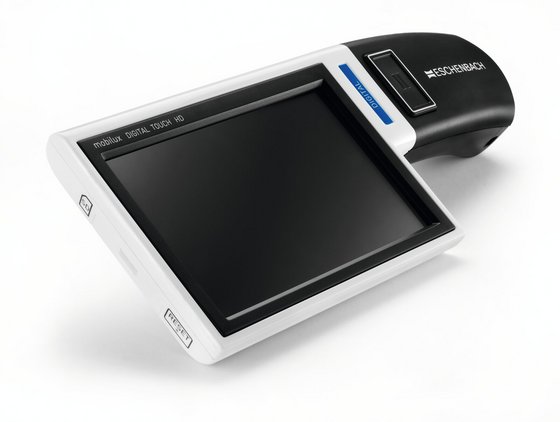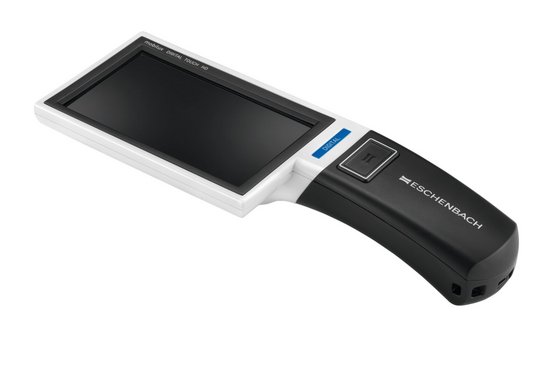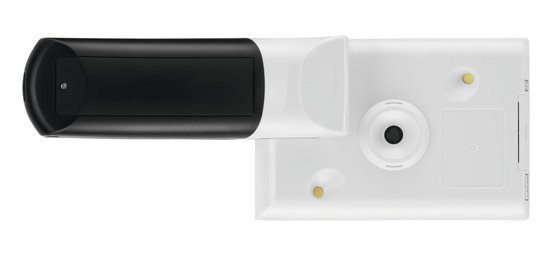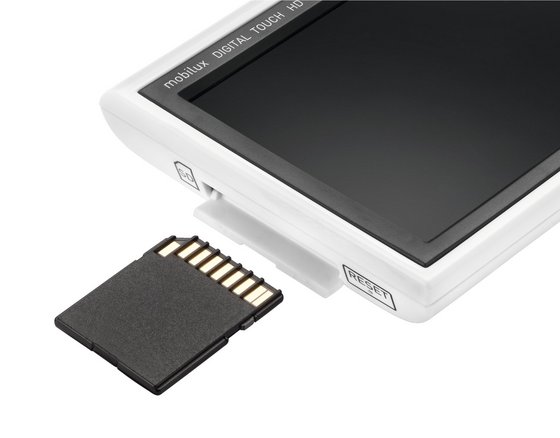 Premium Quality digital magnifier.
Product Benefits
Relaxed reading due to non-reflective, high contrast display
2 in 1: handy reading device for when you're on the move plus simple screen-reading device for use at home
Easy orientation and reading as the HD camera is positioned centrally under the display
Simple, intuitive operation via touchscreen with clearly recognisable symbols
You can write under the reading device when it is in the tilted position
Product Properties
Non-reflective 4.3" display
Intuitive operation via touchscreen
HD camera for maximum definition and optimum contrast
Generous depth of focus for variable viewing distances
Stable support surfaces for different uses: placed on the reading material for tremble-free image when
reading lengthier texts, hand-held for orientation on the reading material and for headings, can be tilted for comfortable viewing angle
4 to 12x magnification (hand-held at a distance of 5 cm approx. 1.9- to 4.5x)
5 viewing modes: true colour, contrast-enhanced black/white, white/black, black/yellow and yellow/black
Line orientation (reading line) for improved continuity of reading
LCD brightness can be dimmed in the case of a high level of glare sensitivity
Image capture function for storing images on preinstalled SD card
The possibility of transferring images onto the computer via USB
Screen-reading function via computer monitor
LED light can be switched off for use on shiny surfaces
Automatic shut-off if the device has not been used for approx. 3 minutes to ensure low power consumption.
Weight: 230 g
Battery run time: 2.5 to 3 hours, charging time: approx. 2 hours
Lithium ion rechargeable battery
Mains voltage requirement for battery charger: 110V - 240V, 50 - 60Hz
Supplied with adapter for EU, GB, US, AUS.
Supplied with protective hard foam case, lanyard and cleaning cloth
Product Accessories
Eschenbach Optik regularly publishes an update of the software for the mobilux DIGITAL Touch HD. To receive the latest version, please register your mobilux DIGITAL Touch HD at "Product Registration".
Technical data
Accessories (included)
Integrated battery
mains charger with country adapter (EU, GB, US, AU)
USB cable (type Mini-USB)
SD card (pre-loaded)
premium hard foam case
stand
lanyard
microfibre cloth
operating instructions (multilingual)
Additional accessories
Integrated battery
mains charger with country adapter (EU, GB, US, AU)
USB cable (type Mini-USB)
SD card (pre-loaded)
premium hard foam case
stand
lanyard
microfibre cloth
operating instructions (multilingual)
Foldable stand for increasing the distance away
Supported task
Reading
mobile-proximity
Installation
Reading
mobile-proximity
Applied
bended and applied
hand-held
Ergonomic
Reading
mobile-proximity
Applied
bended and applied
hand-held
integrated handle (bi-manual using)
installation base (optional)
to wear hung over
Magnification
4 – 12 x
Field of view/Visual field/Field of vision (horizontal)
24 mm
Display Technology
TFT-LCD, reflexionsfrei
Screen size/diagonal in cm
11 cm
Screen size/diagonal in Inch
4.3 "
Screen resolution
480 x 272 px
Screen lightness
yes (multistage)
Lighting image tray/support
continuous magnification levels (selectable)
stepped magnification levels (predefined)
2 LEDs (glare-free)
lighting can be switched off
Camera - type
continuous magnification levels (selectable)
stepped magnification levels (predefined)
2 LEDs (glare-free)
lighting can be switched off
SF/DOF fixed focus
Camera - positioning
continuous magnification levels (selectable)
stepped magnification levels (predefined)
2 LEDs (glare-free)
lighting can be switched off
SF/DOF fixed focus
natural orientation
central position (glare-free)
User input
continuous magnification levels (selectable)
stepped magnification levels (predefined)
2 LEDs (glare-free)
lighting can be switched off
SF/DOF fixed focus
natural orientation
central position (glare-free)
touch screen
User support
continuous magnification levels (selectable)
stepped magnification levels (predefined)
2 LEDs (glare-free)
lighting can be switched off
SF/DOF fixed focus
natural orientation
central position (glare-free)
touch screen
tactile function keys
high-contrast symbols
charging status indicator (LED)
charging status indicator (screen icon)
Display modes
continuous magnification levels (selectable)
stepped magnification levels (predefined)
2 LEDs (glare-free)
lighting can be switched off
SF/DOF fixed focus
natural orientation
central position (glare-free)
touch screen
tactile function keys
high-contrast symbols
charging status indicator (LED)
charging status indicator (screen icon)
true colours
white/black
black/white
yellow/black
black/yellow
| | |
| --- | --- |
| Dimensions | 7.5 x 21 x 4 cm |
| Weight | 230 g |
Reading guideline
reading line & reading line
Live image from external source
no
Live image output
no
yes (USB on PC)
Mirror function
no
yes (USB on PC)
no
Remote Control
no
yes (USB on PC)
no
no
Show date/time
yes
Image recording
yes (with touch screen)
Image view
yes (with touch screen)
photo gallery function
PC (via USB port)
PC (via SD card)
Extended image view
yes (with touch screen)
photo gallery function
PC (via USB port)
PC (via SD card)
adjustable magnification
adjustable display mode/contrast
Image resolution
1280 x 720 px
Supported file formats
yes (with touch screen)
photo gallery function
PC (via USB port)
PC (via SD card)
adjustable magnification
adjustable display mode/contrast
jpg
Image Memory/Storage
yes (with touch screen)
photo gallery function
PC (via USB port)
PC (via SD card)
adjustable magnification
adjustable display mode/contrast
jpg
SD-Speicherkarte SDHC (bis 32GB)
Total storage space/capacity (in scope of delivery)
4 GB
Power supply
battery (integrated)
Installed battery
Lithium-Ionen
Operating Time (Battery)/Battery run time
3 h
Charging time
2 h
Power supply charging device
In: 100-240VAC 50/60Hz 0.3A max, Out: 5VDC 1500mA
Operating temperature
10 – 40 °C
Charging port
Mini-USB
Port for data transmission to PC
Mini USB
Video image output
Mini USB
USB (über PC)
Video Image Input
Mini USB
USB (über PC)
no
| | |
| --- | --- |
| Warranty (Product) | 3 years |
| Warranty (Battery) | 6 months |
Materials
| | | |
| --- | --- | --- |
| Bedienungsanleitung_mobilux_DIGITAL_Touch_HD | 2.6 MB | |
Accessories
Accessories
Art. Nr. 1651105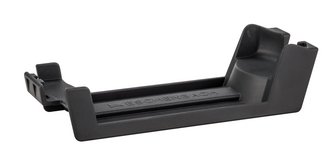 mobilux® DIGITAL Base