Electronic vision aids
visolux DIGITAL XL FHD
Art. Nr. 16551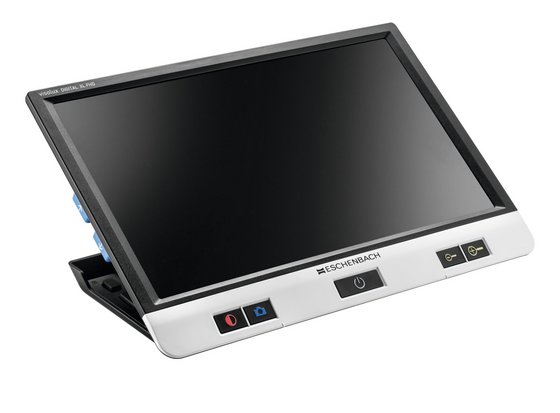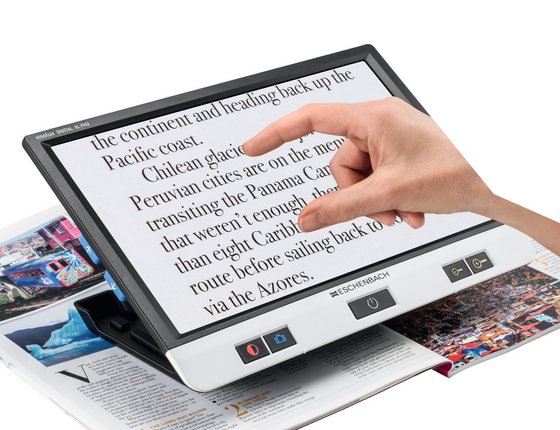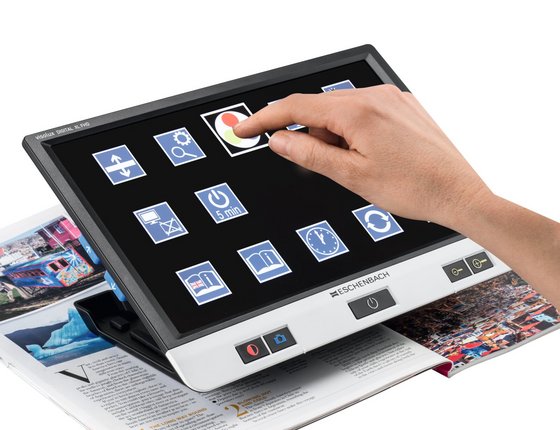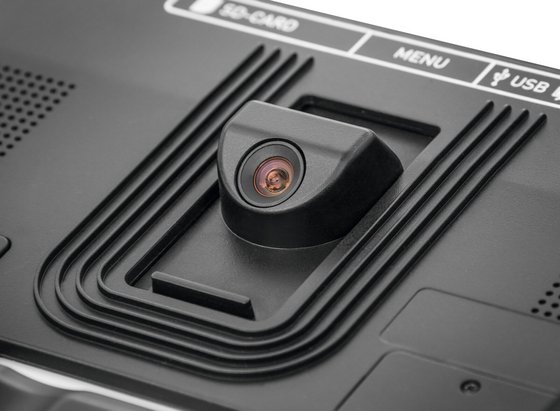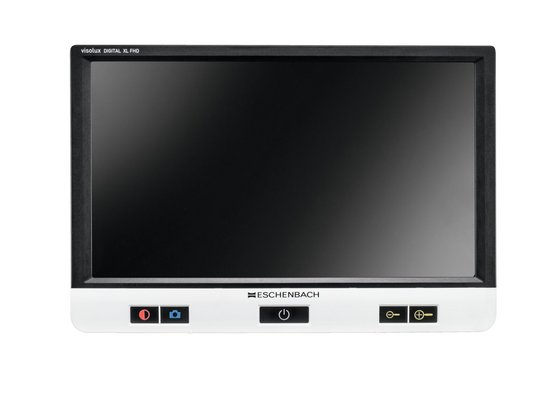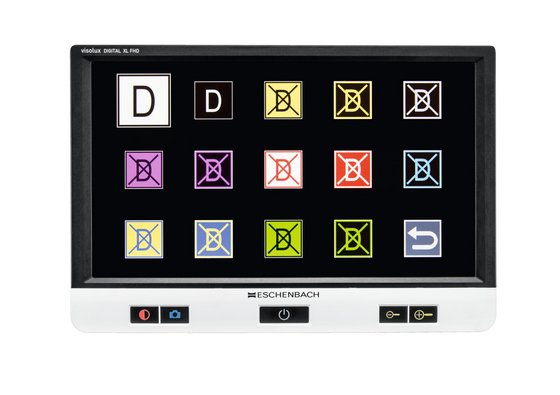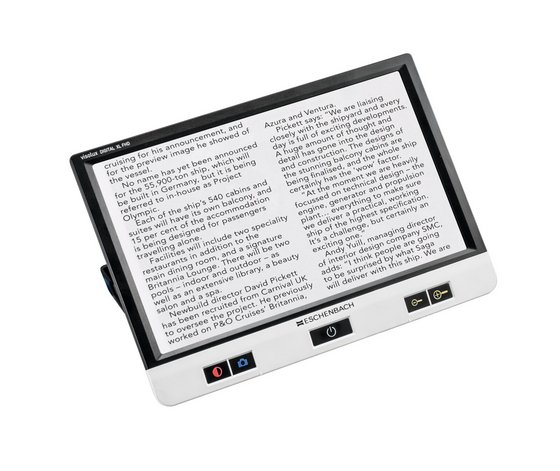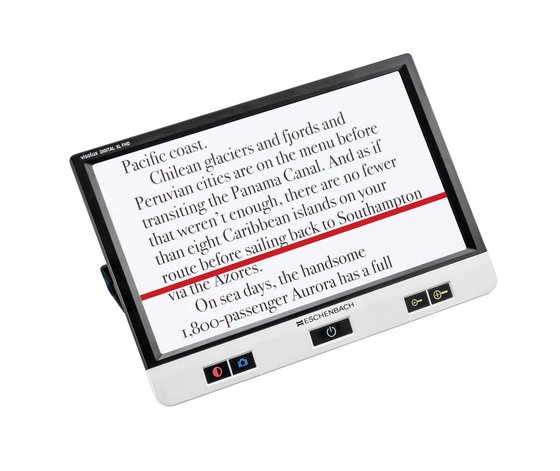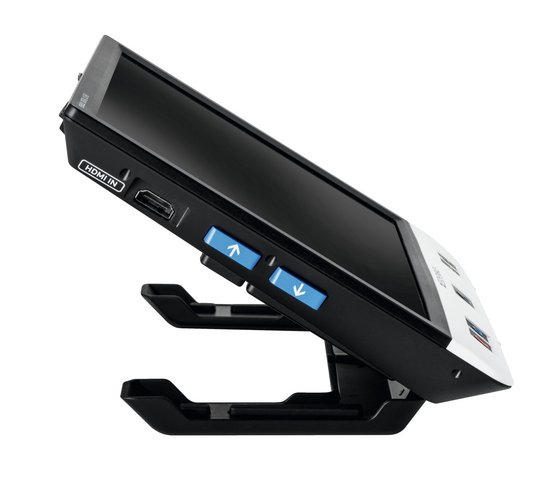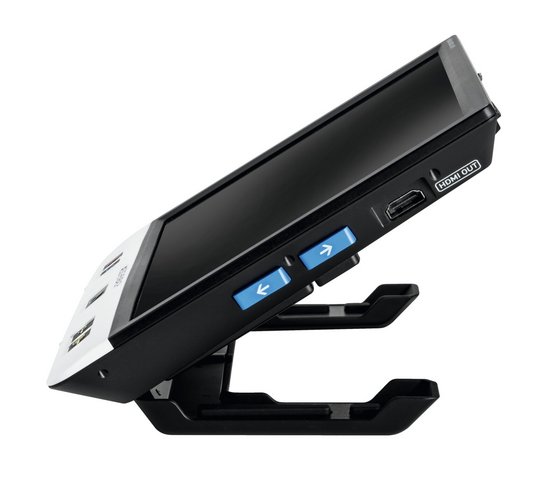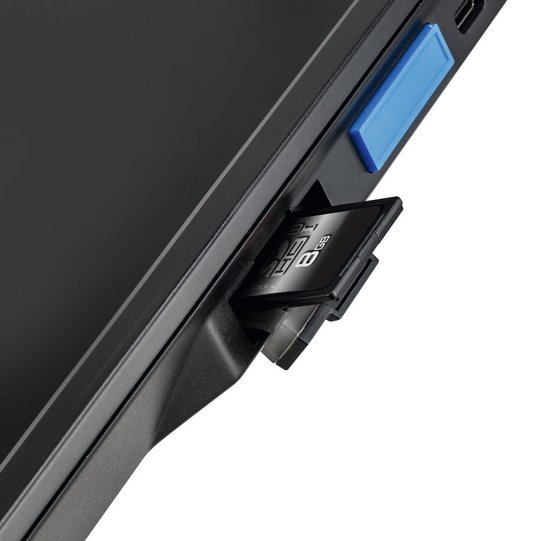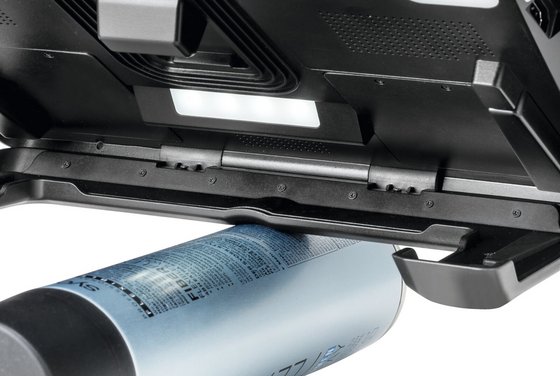 The ultimate in reading comfort.
Product Benefits
Best imaging quality and operability
Pleasant reading position
Secure placement und guidance
Wide field of view and true-to-life colour reproduction
Accommodates an entire newspaper column
Numerous false colour combinations can be selected
Intuitive operation
Ideal soluition when on the go or at home
Light-weight, compact, robust and sustained mobile use
Can also be used as a screen reader
Product Properties
High-contrast and true-to-detail, high resolution digital camera with a specially calculated lens
Generous depth of field for variable viewing distances
High magnification range from 2 x to 22 x (magnification on a 40-inch TV, for instance, approx. 12 x to 125 x)
Non-reflective active matrix TFT LCD screen
16:9 widescreen format
14 contrast-enhanced false colour modes can be selected
Dynamic Line Scrolling (DLS)
Powerful automatic exposure to compensate for ambient light
Optical orientation aid with reading line or mask that can be activated
Clearly arranged, easy to sense direct keys
Graphical menu for advanced functions
Stand with ergonomic tilt angle
Camera mounted centrally under housing and positioning aid perceptible on housing
Photo function with storage facility on inserted SD card (defeatable)
USB type-C port for image feed to the computer (PC and Mac)
HDMI port for simultaneous display of the live image on an external display (TV, monitor or projector)
Long operating time, short charging time
Supplied with an adapter for EU, GB, US and AUS
Delivery includes HDMI cable, USB type-C cable, 8 GB SD card, lanyard, microfibre cloth and hard foam case
The proven concept of visolux DIGITAL now also in the 12-inch category
Almost 30 cm screen diagonal but weighing only one kilo
The perfect size for stationary, hand-guided applications and still portable
Writing under the device is possible
Operation via direct keys or the touchscreen (defeatable)
Dynamic Line Scrolling enables vertical movement of the reading area
Easily understood speech output of all menu steps (defeatable)
Additional HDMI input for connecting an external camera with live image feed
Practical charging via the USB type-C port
Lithium-polymer battery for up to 2.5 hours of operation
Product Accessories
Eschenbach Optik regularly publishes an update of the software for the visolux DIGITAL XL FHD. To receive the latest version, please register your visolux DIGITAL XL FHD at "Product Registration".
Technical data
Accessories (included)
Integrated battery
USB cable (type USB-C)
HDMI cable (type A)
SD card (pre-loaded)
premium hard foam case
lanyard
microfibre cloth
operating instructions (multilingual)
mains charger with country adapter (EU, GB, US, AU)
Additional accessories
Foldable stand for increasing the distance away
comfort-carry bag
silicon bumper
Supported task
Reading
Writing
mobile-proximity
freehanded working
Installation
folded
hand-held
positioned
Ergonomic
integrated stand
installation base (optional)
to wear hung over
Magnification
2 x
Magnification (Max.)
22 x
magnification levels
continuous magnification levels (selectable)
stepped magnification levels (predefined)
magnification range - handheld
2 - 22x
Field of view/Visual field/Field of vision (horizontal)
125 mm
Display Technology
TFT-LCD, reflexionsfrei
Screen size/diagonal in cm
29.5 cm
Screen resolution
1920 x 1800px
Screen lightness
yes (multistage)
Lighting image tray/support
several LEDs (glare-free)
brightness adjustable (per LED)
lighting can be switched off (per LED)
Camera - type
SF/DOF fixed focus
Camera - positioning
natural orientation
central position (glare-free)
position adjustable (per position)
User input
function key
shift paddle
menu button separately
touch screen
User support
high-contrast symbols
high-contrast function keys
tactile function keys
large icons
confirmation tones
Sprachausgabe Menu mehrsprachig
charging status indicator (LED)
charging status indicator (screen icon)
orientation aids on the housing
positioning aids on the housing
Menu languages
DE
EN
SO
IT
ES
Display modes
true colours
white/black
black/white
yellow/black
black/yellow
yellow/blue
blue/yellow
green/black
black/green
orange/black
black/orange
white/red
red/white
violet/black
black/violet
| | |
| --- | --- |
| length | 29 cm |
| width | 20 cm |
| height | 4 cm |
| Weight | 1,050 g |
| | |
| --- | --- |
| Reading guideline | reading line & reading line |
| DLS - Dynamic Line Scrolling | Ja |
| Live image from external source | yes (HDMI In) |
| Live image output | yes (HDMI Out) |
| Mirror function | yes (external image source) |
| Remote Control | no |
| Show date/time | yes (format selectable) |
Image recording
yes (with function key)
Image view
photo gallery function
PC (via USB port)
PC (via SD card)
external display (via HDMI-Out)
Extended image view
adjustable magnification
adjustable display mode/contrast
DLS - dynamic line scrolling in the picture
live image transmission on external screen
Image resolution
1920 x 1080 px
Supported file formats
jpg
Image Memory/Storage
SD-Speicherkarte SDHC (bis 32GB)
Total storage space/capacity (in scope of delivery)
8 GB
| | |
| --- | --- |
| Power supply | battery (integrated) |
| Installed battery | Polímero de litio |
| Operating Time (Battery)/Battery run time | 2.5 |
| Charging time | 4 |
| Power supply charging device | In: 100-240VAC 50/60Hz 0.4A max, Out: 5VDC 2.5A |
| Operating temperature (Min.) | 10 °C |
| Operating temperatur (Max.) | 40 °C |
| Charging port | USB-C |
| Port for data transmission to PC | USB-C |
| Video image output | HDMI Typ A |
| Video Image Input | HDMI Typ A |
| | |
| --- | --- |
| Warranty (Product) | 2 years |
| Warranty (Battery) | 6 months |
Materials
| | | |
| --- | --- | --- |
| manual_visoluxDIGITAL_XL_firmware_v1.1_DE_EN_FR_IT_ES_NL | 3.3 MB | |
| manual_visoluxDIGITAL_XL_firmware_v1.1_DK_SE_NO_FI_PL_CZ | 3 MB | |
| manual_visoluxDIGITAL_XL_firmware_v1.1_JP | 2.8 MB | |
| manual_visoluxDIGITAL_XL_firmware_v2.0_DE_EN_FR_IT_ES_NL | 3.3 MB | |
| manual_visoluxDIGITAL_XL_firmware_v2.0_DK_SE_NO_FI_PL_CZ | 3 MB | |
| manual_visoluxDIGITAL_XL_firmware_v2.0_JP | 2.8 MB | |
Accessories
Accessories
Art. Nr. 1655109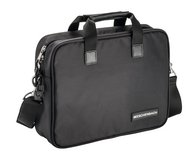 visolux DIGITAL Bag
Accessories
Art. Nr. 1655105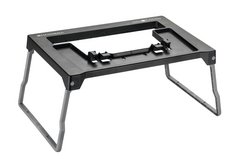 visolux DIGITAL XL FHD Base
Accessories
Art. Nr. 1655108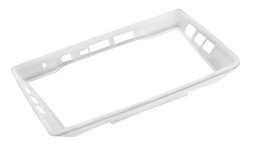 visolux DIGITAL XL FHD Bumper